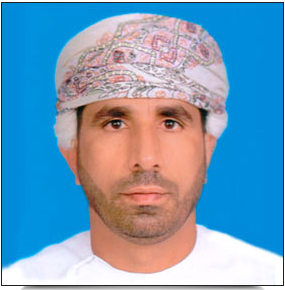 Founder
Mr. Hamood Mohamamed Ali Al Malki , Known as Mr. Hamood is a humble and pleasing personality , soft spoken , a visionary , having a degree from the recognized University from Oman.
He is a founder of this organization, A Dynamic Driving force of the company, whose actions reflects and portrays the visions and mission of the company. An Eminent young Entrepreneur, Having Experience in the Petroleum industry as safety Engineer who has worked with companies like the Petroleum Development of Oman, MB Petroleum,and other companies in the petroleum Industry. Sound Management Skills and an excellent team leader has made his thrust of becoming an Entrepreneur in the construction Industry a reality.
He contribution in the strategic Business development department and his out of box thinking ability, problem solving, instant decision making skills have been taking this organization to ahead of its peers and competitors.
He always believes in Win -Win situation for both the contractor and client.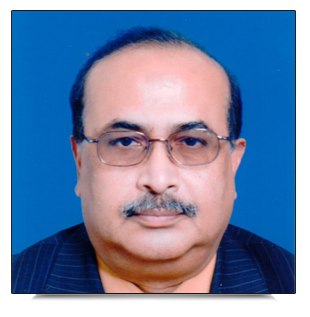 General Manager
Dr. Irfan Rizvi, attached with Oman, with its friendly endowment, culture, customs and heritage since 1985. He is highly accomplished Executive with 29 years of global/international experience, led excellent graded ISO certified share holding company in Oman with the staff strength of 3000 plus, Developed and supervised a multidimensional strong team. Proven experience in human resources, strategic and long term business planning, Investment management, business leadership, mentoring, Islamic financial services and utility &billing services. He is considered as a pioneer in introducing advanced technology and innovative customer services in utility Service Sector in Oman.
Mr. Irfan is founder of Center for Professional Development (Presently renamed as Oman national Training Institute, a division of Oman National engineering & Investment Co) in 2002. As Head of the Institute he played a primarily role of providing a strong academic and professional leadership for attainment of the goals of the academic center. As a Mentor he also taught undergraduate & graduate students: Introduction to Managerial Accounting, Financial Management, and Organizational Management.
First of its own kind and first time in Oman Dr. Irfan Established in 2014: Oman America Small business Association (OASBA) and Oman America Institute of Economic Development (OAIED) under the licensed of an incorporation of USA. The primarily purpose of OASBA is to provide a host of programs and services designed specifically to address the needs of Omani women, underutilized district, and socially and economically disadvantaged on their journey towards successful SMEs of Oman. On the other hand OAIED programs serve existing and aspiring SMEs of Oman in non-academic environments growing their organizations by providing valued services; and fulfilling their missions by transforming principles into practice.
Dr. Irfan Owns Small Business Consultancy, Business Accounting, Personal and business tax in USA, Chicago, state of Illinois, since 2007. He is also engaged with an Investment advisory company in Illinois, USA as Manager (pro bono), and guiding investors for investment under Islamic Shari'ah Law. His exposure of US and Oman business, culture and environment is adding values for both Oman & USA in maximizing benefits from Free Trade Agreement.
Dr. Irfan did his Master of Commerce from Karachi University, MBA from University of Leicester UK, and DBA from USA. He is presently completing Dissertation/Research on Similarity & Differences between Islamic Financial percepts and Conventional Financial System leading to Ph.D. from an American University. He is also awarded with a prestigious Post Graduate Diploma in Islamic Banking and Insurance from UK.